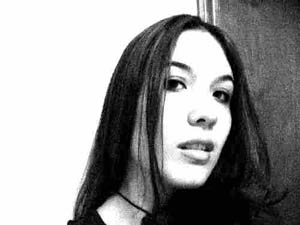 Primary instrument:
Guitar

General Info:
I began playing piano at age 5 and then performed a solo concert when I was 9 made up of songs I had composed. I toured the country with my parents with their musical duo for much of my young life and decided to pick up guitar since it was more portable and the simple fact that my Dad makes them so they are readily available. Since then I have written about 30 songs, give or take the ones that may have been forgotten over time. Now I teach guitar at a local guitar store to all varieties of students from ages 9-60. I love my job!

Looking for:
I'm looking for serious musicians that are ready to tour. I've known since I was 5 that big things are going to happen with my music and I need experienced musicians who know how to have fun and jam but also like to get their chops tight with practice. Are you ready for this?


Bands looking for Musicians | Musicians looking for Jams
Create Your Free Interactive Musicians Profile Now!

Zipjam is for musicians of all types and skill levels. Join today and introduce yourself to other like minded musicians. We invite you to become a member of our online musicians community.

Make it happen now. Meet new talent and make that new band a reality!

Register now!

Create your own musicians profile. You can even add your photo or video!
Check out the range of membership benefits, services and how it works here.
Free Musicians Profile with photos, video and detailed information.
Browse musician profiles by instrument.
Match Finder service to notify you when a new profile matches your criteria.
Internal e-mail system to help protect your privacy.
Instant Messaging.
Music Promotion Resources
Music News and More
Making the right connections today is tough. We hope to help you by providing, community, friends, contacts, and many other cool features.



It's FREE to join, browse and post your profile. Enjoy access to all of Zipjams' great features.

Just think! You may just find the talent and creative energy you are seeking.
Join today! Your best gig ever is waiting!




There are 0 registered users online and 1 guests online. Click here to see who's online.